Keeping the Water Flowing
The combines have been packed away and many of our customers are now well into their autumn cultivations and drilling operations.
The summer and early autumn this year has been kinder than 2012 and for many, the change in season has provided the chance to start afresh for the new agricultural year after a difficult growing period over the last 12 months.
Wet weather dominated much of the end of 2012 and the effects were felt all the way through harvest in 2013 with bare patches in many fields where crops had literally stood in water for weeks at a time. The poor establishment conditions made for a difficult time for farmers who were working in soils which were saturated and not in a condition to accommodate new growing crops.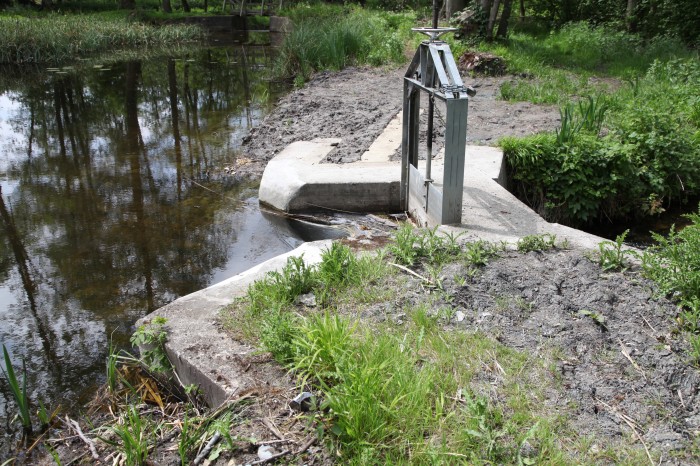 As a result of all this, we have seen a dramatic increase in demand for our ditch maintenance services as growers look to make sure that land drains are able to run freely and most importantly for water within the ditch systems is able to flow through the ditch systems and find its way into the watercourses accordingly.  Owning well maintained ditches is vital if associated land drains within adjoining fields are being expected to perform efficiently.
This autumn, we're in the process of completing around 40,000 metres of ditch maintenance in using our experienced team of operators and a fleet of excavators to restore ditch systems to original condition to thousands of acres of land across the region.
Our excavators can be linked to laser equipment where necessary to make sure that water flows in the correct direction on the more flat sections of ditch which is critical to keep water moving.  Our teams have been busy replacing damaged and broken culvert pipes, which is another common bottleneck where ditch water can become held up.
Routine ditching works ensures that surplus water is removed quickly and efficiently from arable growing areas.  In turn, this provides arable farmers the assurance that their crops are growing in fields which are well serviced by ditch systems which can take away surplus water.
This has the effect of boosting yields and providing absolute certainty with regard to the soil conditions in which the crops are being grown.  With many growers taking precautions to protect against a possible repeat of the wet weather of 2012, it is perhaps little wonder why our ditch maintenance teams have been working round the clock this autumn!
To find put more about ditch maintenance please give us a call on 01362 820371.