Farms respond after 2nd wet winter
The winter of 2020/21 provided an identical set of wet conditions to those that were experienced in the previous winter on 2019/20 with many farms struggling to harvest root crops and maize in the autumn coupled up with struggling greatly to get new crops drilled in the ground.  Much of the planned wheat area went undrilled in the autumn of 2020 which has exasperated many growers as the wheat price has now rocketed through the spring period – as has also been the case with oilseed rape prices.
Our drainage teams have been working round the crop to install new schemes in fields up and down the country.  Many of these newer schemes have been replacing tired and outdated old drainage systems stemming back to the 1970's or before.
The cover image for this news story shows a new scheme being installed in the Fens over the last few weeks.  The image below was taken in January – of the same field.  The field was previously cropped in potatoes and much of the potato area could not be harvested owing to the conditions that were present.
The solution involved installing a comprehensive new system across the field which has been installed in early May.  Although the month of April had very low rainfall levels, it was interesting to note that without exception all of the new drains that were installed starting running as they were installed – illustrating just how much water was held up in this field.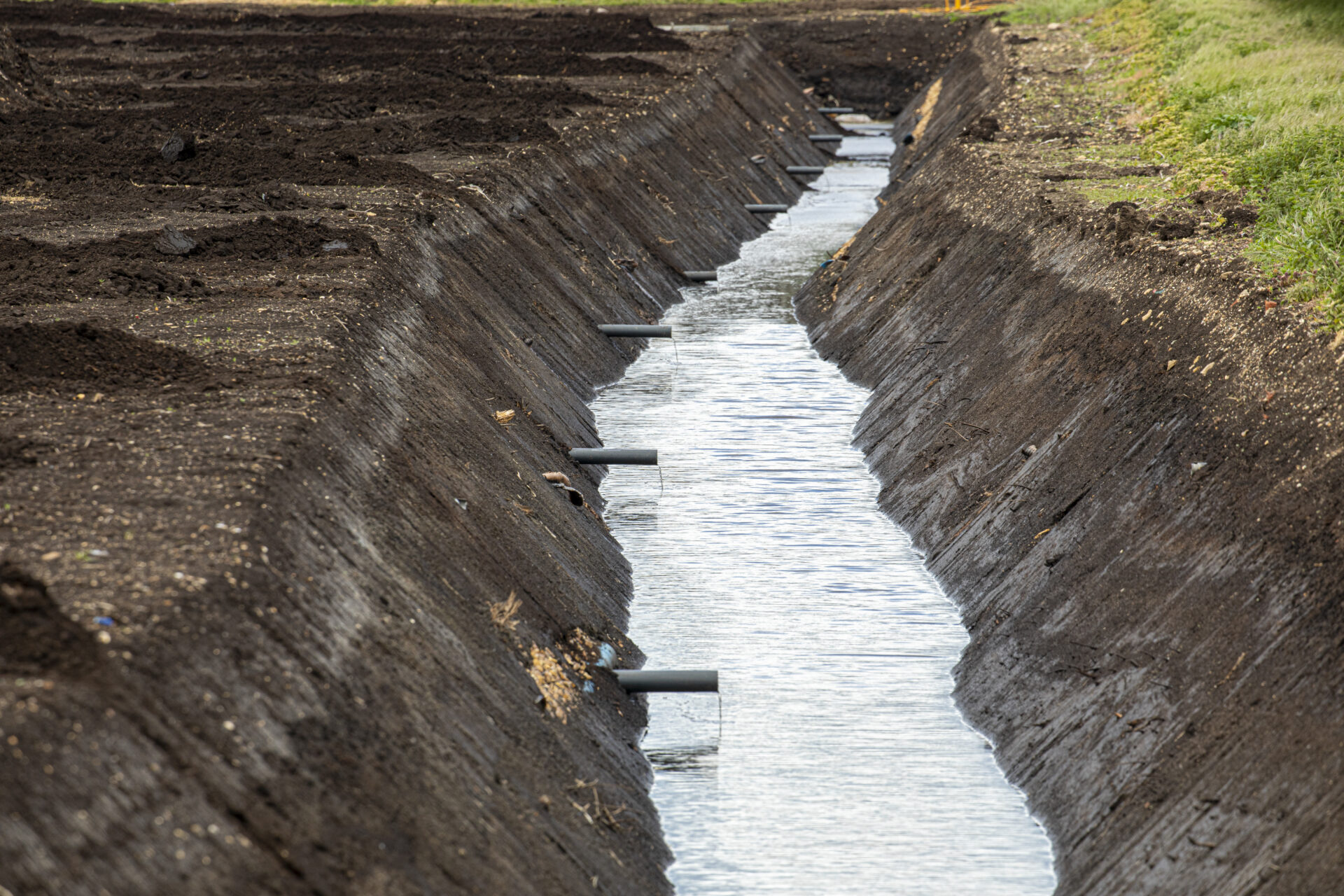 To find out more about how our teams can help improve yields on your farm, get in touch with us on 01362 820371.