Before and After…
In the heat of the summer, the memories of the long and exceedingly wet winter quite rightly have faded as thoughts turn to gathering in the harvest and getting new crops sown in the autumn.  However, the effects of last winter are still very much on display and our drainage teams have remained very busy indeed throughout the spring and early summer periods this year installing new schemes and improving ditch systems to allow farms to better cope with wet weather when it next arrives.
The pictures above are of the same field.  The first image was taken in January 2021.  The second image was captured after the field had been drained and the ditch systems dramatically improved in June 2021.
The works involved several miles of ditch restoration work which was necessary as the ditches had not been maintained correctly for a many years.  The area was then comprehensively drained in all of the areas of the field which had suffered from the effects of water logging throughout the winter months.  Preliminary surveying work  was key on this project as it allowed us to develop a precise and exact program of work which matched the ultra flat nature of the surrounding topography – making it challenging to move water positively towards the Internal Drainage Board ditch systems.  Our GPS guided excavators showed just how accurately our work can be delivered with the ditches quickly being taken down to the required levels.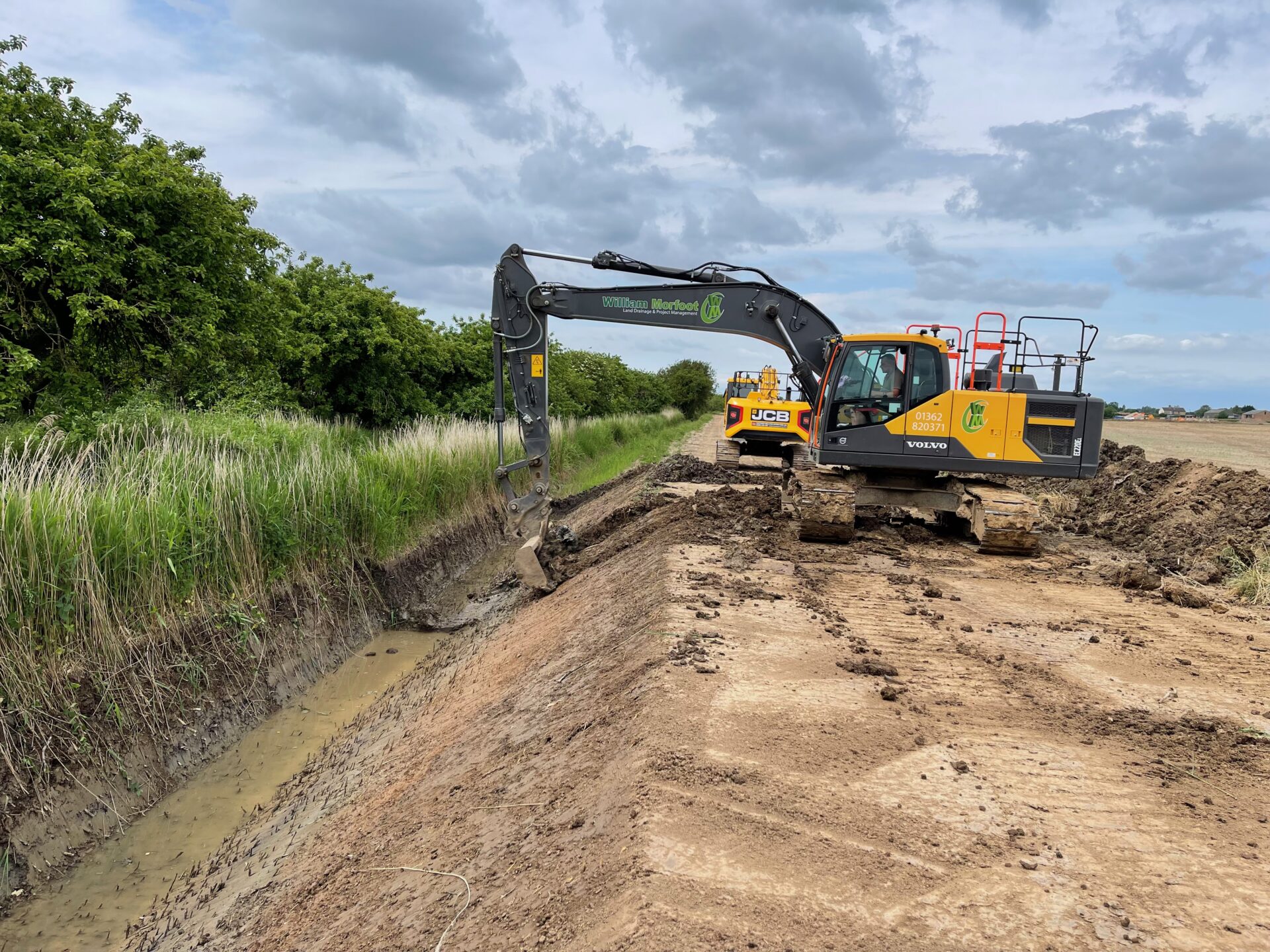 All aspects of water management are covered by our company from small scale projects to larger projects involving multiple fields.  We offer a complete design and installation service with our teams firstly surveying the area and then devising a scheme that will fit with the topographical constraints of the fields.  To find out more about what we can do, please get in touch.