Autumn 20 a Carbon Copy of Prior year
On September 23rd 2020, it started raining.  The previous early weeks of autumn had been very dry and warm and ground conditions were good.  The rain arrived with a sense of purpose and never really stopped.  In fact it didn't really stop at all across much of East Anglia until November.  Autumn 2019 was recorded as being one of the wettest in recent living memory, but for many parts of Eastern England, Autumn 2020 was actually wetter.  The image graphic below made by Weatherquest shows the intensity of rain in a single 24 hr period over 24/25th September this year across part of East Anglia.
From a farming viewpoint, the timing of the rain couldn't have been much worse.  Many cereal farms deliberately delay drilling rain until October to get the best chance to kill off early flushes of black grass.  Drilling in early September obviously avoids the risk attached to conditions turning wet – but massively increases black grass population in areas where it is already present.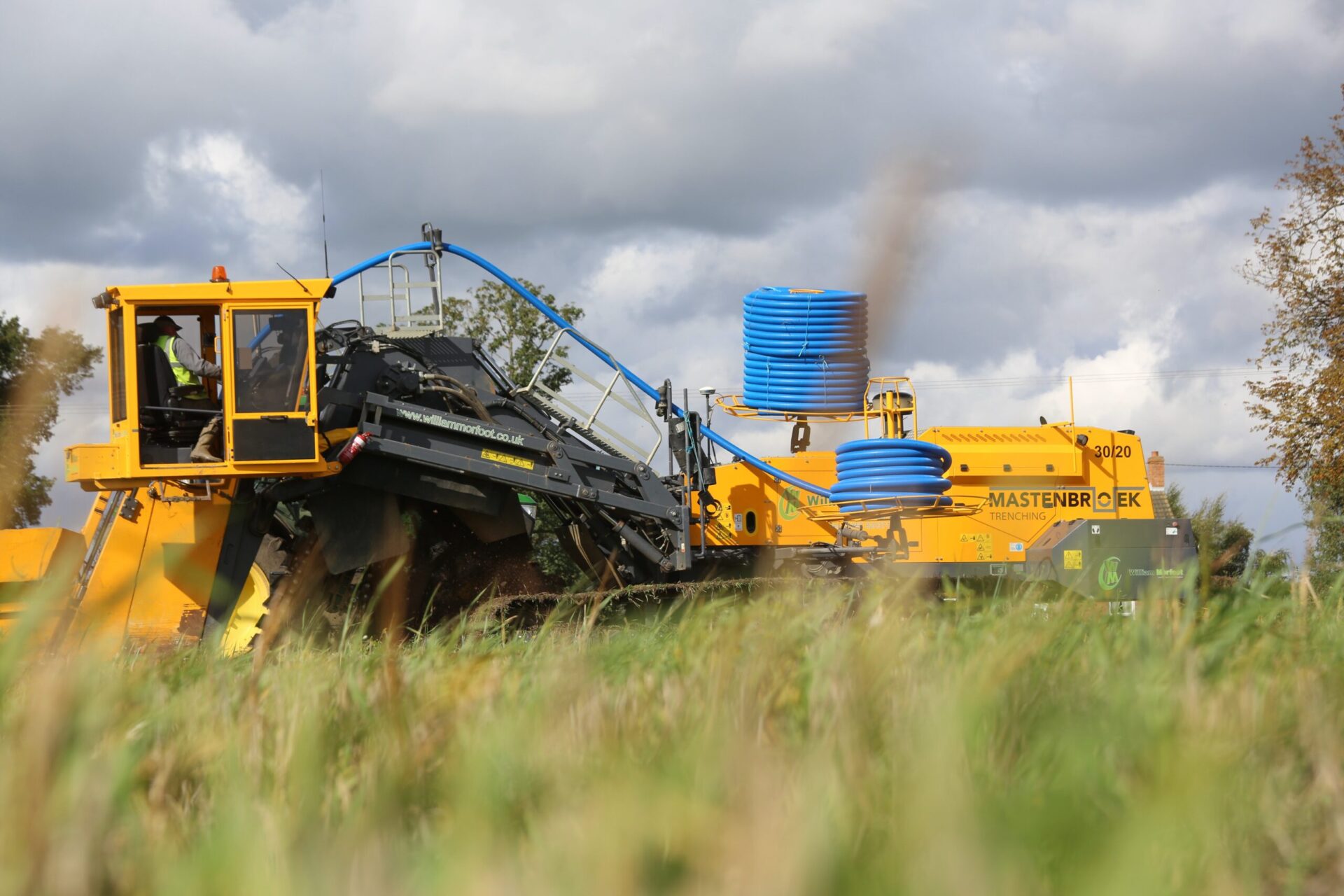 Many parts of Eastern England experienced upwards of 200mm of rainfall in a 6 week period from 23rd September onwards.  This meant that fields were impassable and soils soaked to the core.  Cereal drilling was massively delayed and root crop harvesting ground to a stop.
For the second consecutive year, we have had many clients our ours approaching us commenting on the rapid the praises of land drainage investment.  In a catchy season like this one, our schemes have shifted water effectively to create opportunities for field work in times when otherwise this would simply have not been possible.
Typical payback time for drainage investment in 'normal seasons' is widely recognised being 5-7 years but over the last 2 autumns, many farmers have commented that schemes have paid for themselves far quicker than this – with land drainage investment being the difference between drilling a crop of winter wheat or harvesting a crop of potatoes!  The wider benefits extend well beyond just commercial return with factors such as soil health, stress on management teams and general all round efficiencies attached to routine arable operations all playing a major part in justifying the need for further drainage investment.
This is of course not forgetting that many drainage schemes across the UK were installed in the 60's and 70's – meaning that they are now over 50 years old in many instances.  Many of these old schemes have had their day and the effects of these kind of rainfall extremes are simply highlighting that point.
For any farms looking at investigating future improvements to land drainage systems on their farm, we are exhibiting at Croptec Show on 24/25/26 Nov.  This event is online this year because of Covid so please do get your ticket for the event and call by our virtual 'stand' for a chat with our team.